Harry Potter's wand
was 11 inches long, made of holly and had a phoenix feather core
The wand
of Ronald Weasley was 14" willow with a core of unicorn hair.
The
wand
of Hermione Granger was 10¾" vine wood, with a dragon heartstring core.
The
wand
of Ginny Weasley is of unknown length and wood materials with a Dragon heartstring
core.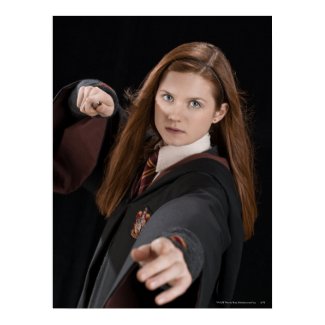 The
second wand
of Luna Lovegood is made of unknown wood and core. Its length is unknown also.
The
wand
of Neville Longbottom is 13" cherry wood, with a unicorn hair core.
The
wand of George Weasley
is of unknown length, wood and core. This wand looks somewhat like a broomstick.
Fred Weasley's wand
is of unknown length, wood and core, and looks like a stick with a pine cone at the end